Find your A-Class

Travel far and wide with your Pilote Galaxy a-class motorhome
Enjoy the spectacle of nature through the panoramic windscreen of your Galaxy A-Class motorhome.
Our Galaxy range is composed of 13 A-Class motorhomes, ranging from 6.99 metres to 7.87 metres. With a 15 cm Service Double Floor or a 21cm Storage Double Floor, you can choose a technical solution offering more storage areas as well as better thermal comfort. All A-Class motorhomes above 7 metres in the Galaxy range are ALDE compatible. You can also benefit from the option of a fifth seated place in all A-Class motorhomes over 7 metres. Travel far and wide with your Pilote Galaxy A-Class motorhome.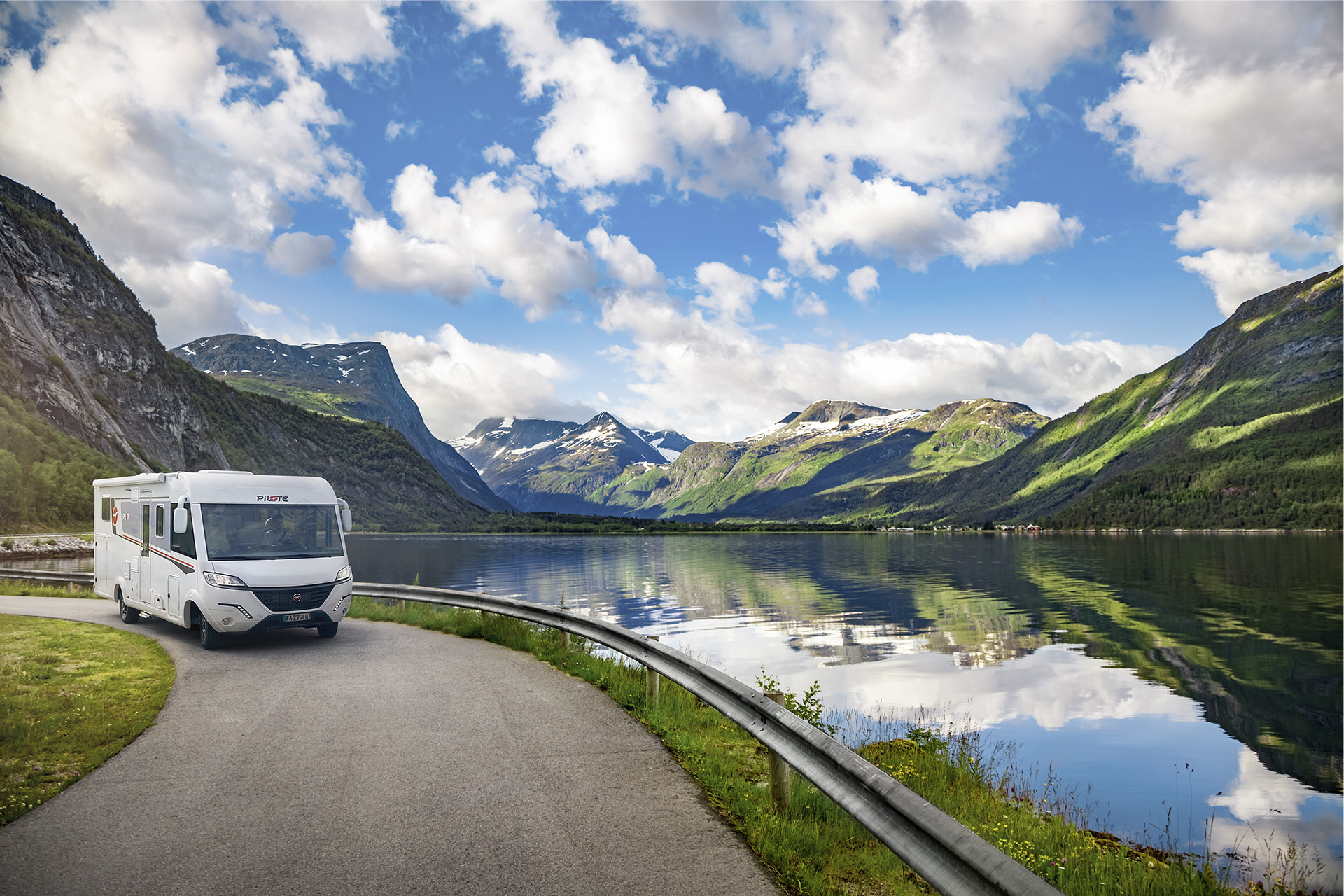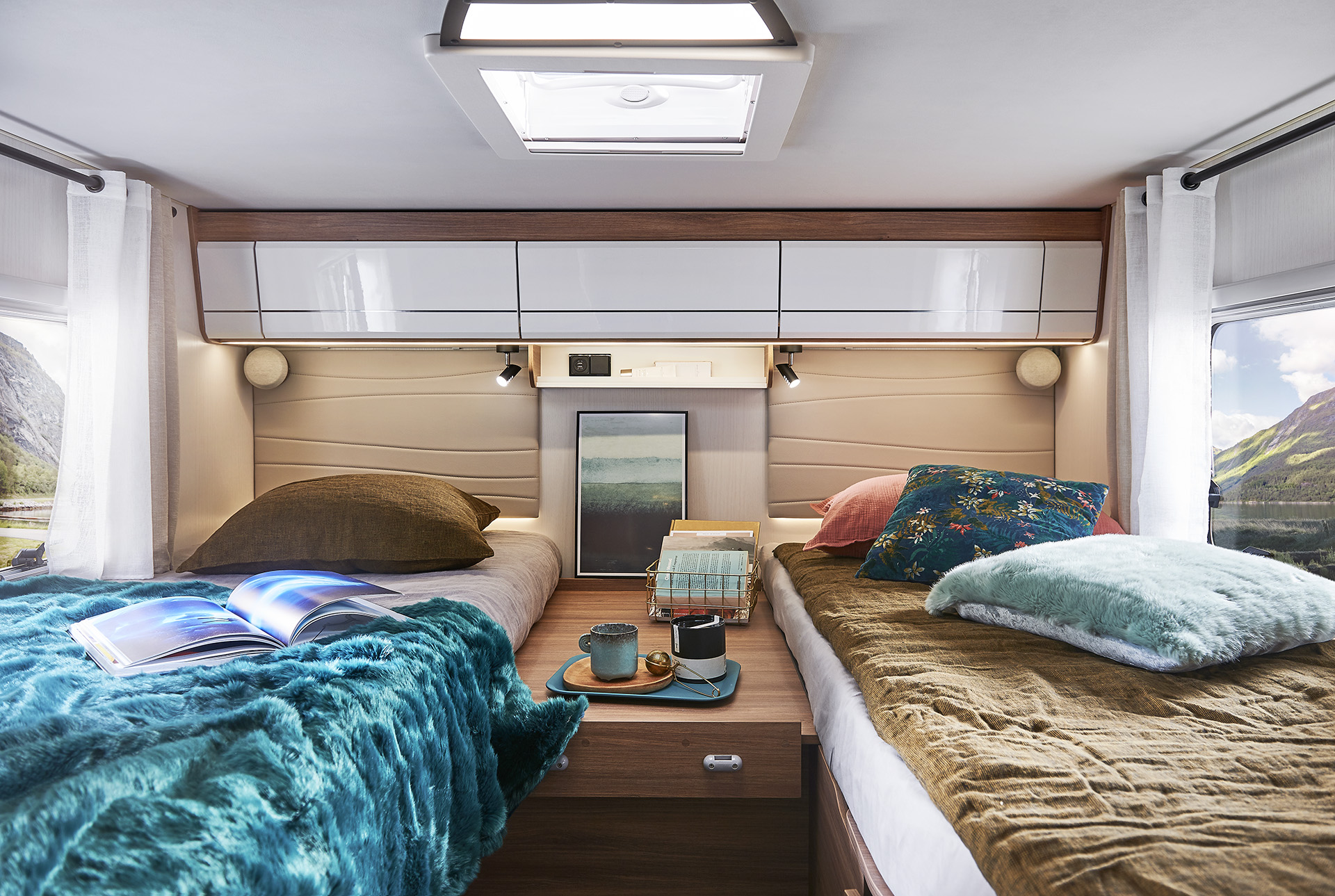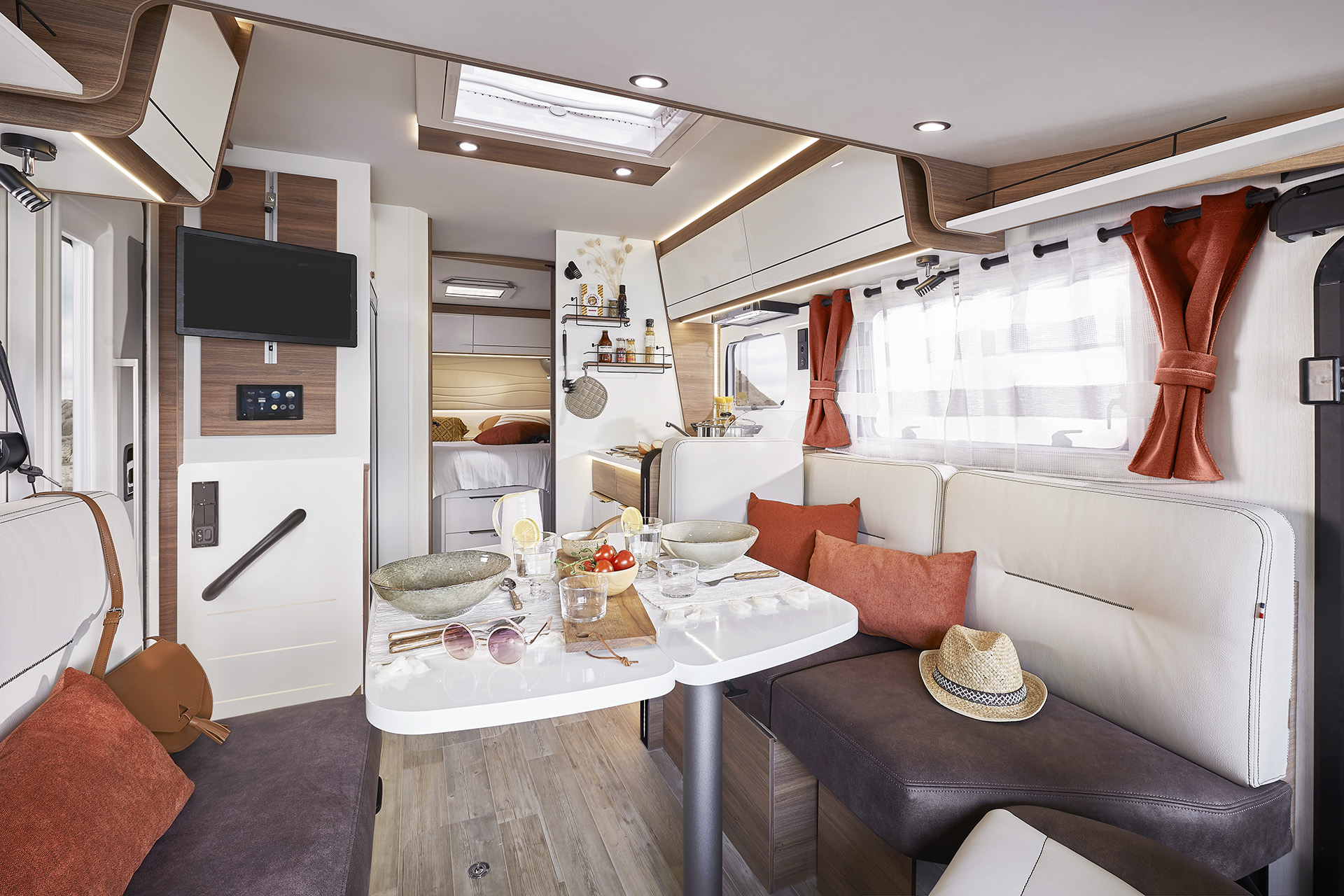 CUSTOMIZABLE CONFIGURATION
Pilote A-Class motorhomes can be configured as you wish. The Galaxy range has around 100 optional extras, allowing you to create the ideal motorhome to suit your preferences. You can choose from various layouts, including a garage bed, twin beds, or a height-adjustable island bed.
Around 100 optional extras.
Island bed and twin-bed available de 6,9 m à 7,8 m
Height adjustable island bed (optional)
High-bed, low-bed or garage-bed versions available for twin-bed layouts
4 bench-seat colours and 3 furnishing schemes
ERGONOMIC AND SPACIOUS
ur motorhomes are renowned for the quality of their layouts and ergonomic floor plans. Easy circulation within the vehicle: people can pass each other anywhere within the cell circulation is improved by the absence of any steps in the living areas of all our vehicles. The 2 metres of indoor height provide you with an excellent interior space, with plenty of room and comfort.
Easy circulation within the vehicle : freedom of movement to pass each other within the cell.
Well-balanced spaces : no space is sacrified, even in smaller vehicles.
The cell of our A-Class motorhomes has been designed for easy circulation, featuring a large salon with L-shaped, step-free living areas, spacious bathrooms and comfortable bedrooms. Choose comfort.
All our kitchens have a large worktop.
The island bed is 150 cm wide with a large circulation space retained
Electrically height-adjustable storage availability on island beds (optional extra)
A cleverly laid-out bathroom in compact vehicles.
Large and comfortable living-room
Separate bathroom with double partition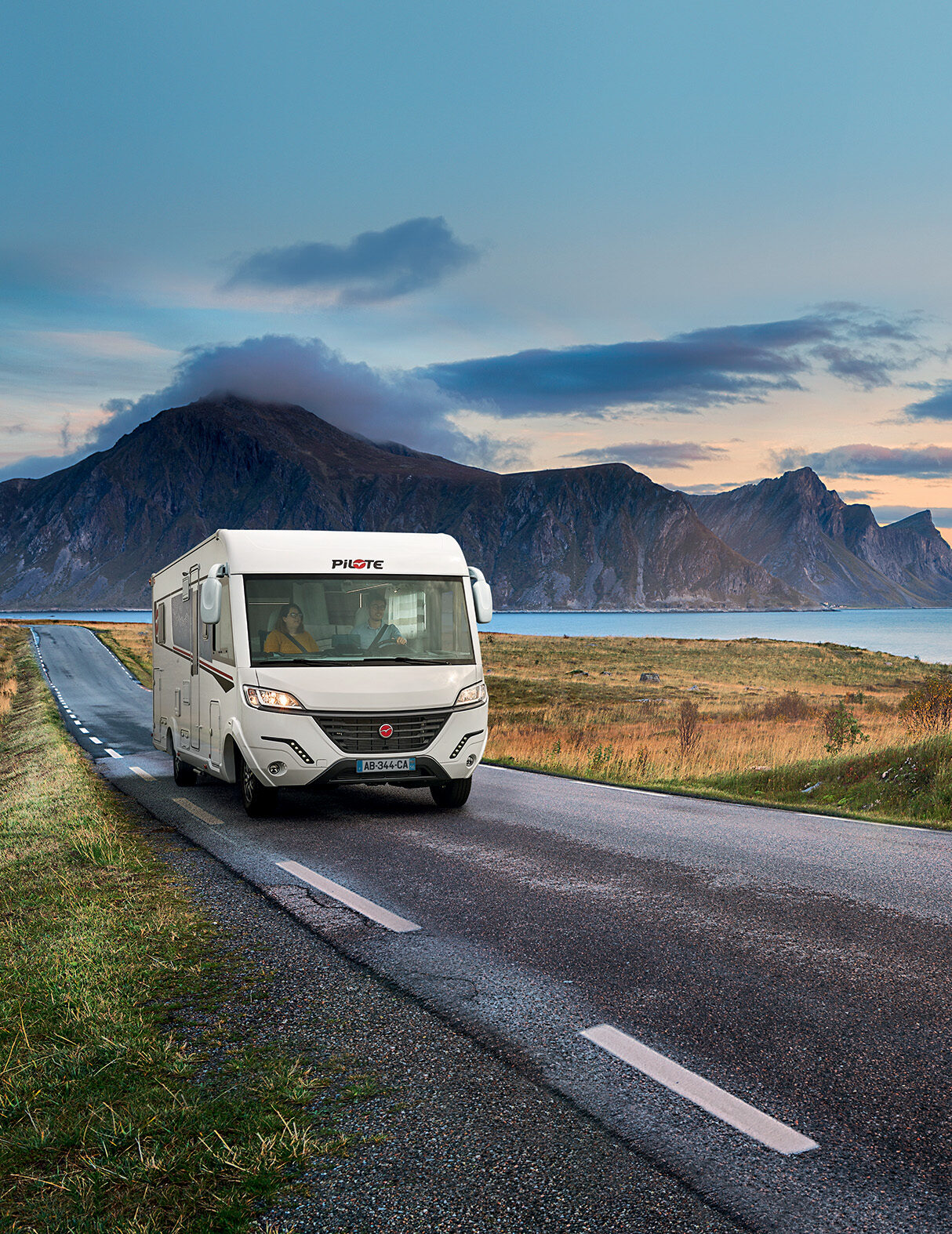 The strengths of the Galaxy range


Kitchen
Laid out in an L shape for easier circulation, another person can comfortably pass behind you, even while you are using the cooker. The skirting is deep-set to free up room for your feet and the storage drawers can be accessed without having to bend down. The lighting has been designed to give you excellent visibility in the kitchen.


Bedroom
The bedrooms in all our vehicles are cosy and comfortable, promising a wonderful night's sleep on the Bultex mattress which comes as standard. They have been laid out to offer you easy access to the bed and bathroom, plus lots of storage space, all without eating into the sleeping area. All you need to decide now is: twin beds or double bed
All year round vehicule
ALDE and TRUMA heating system ?
Optimised networks for even heat.
Lowered storage
Enables easier loading and a larger storage volume.
Reinforced chassis extension
Reinforced with a supporting cross-piece for improved weight distribution in the hold.
Aluminium skirt
Solid lower body frame protection, easy to reshape into the bodywork.
Electrical Network
The electrical network uses new connections which are 100% waterproof and more durable.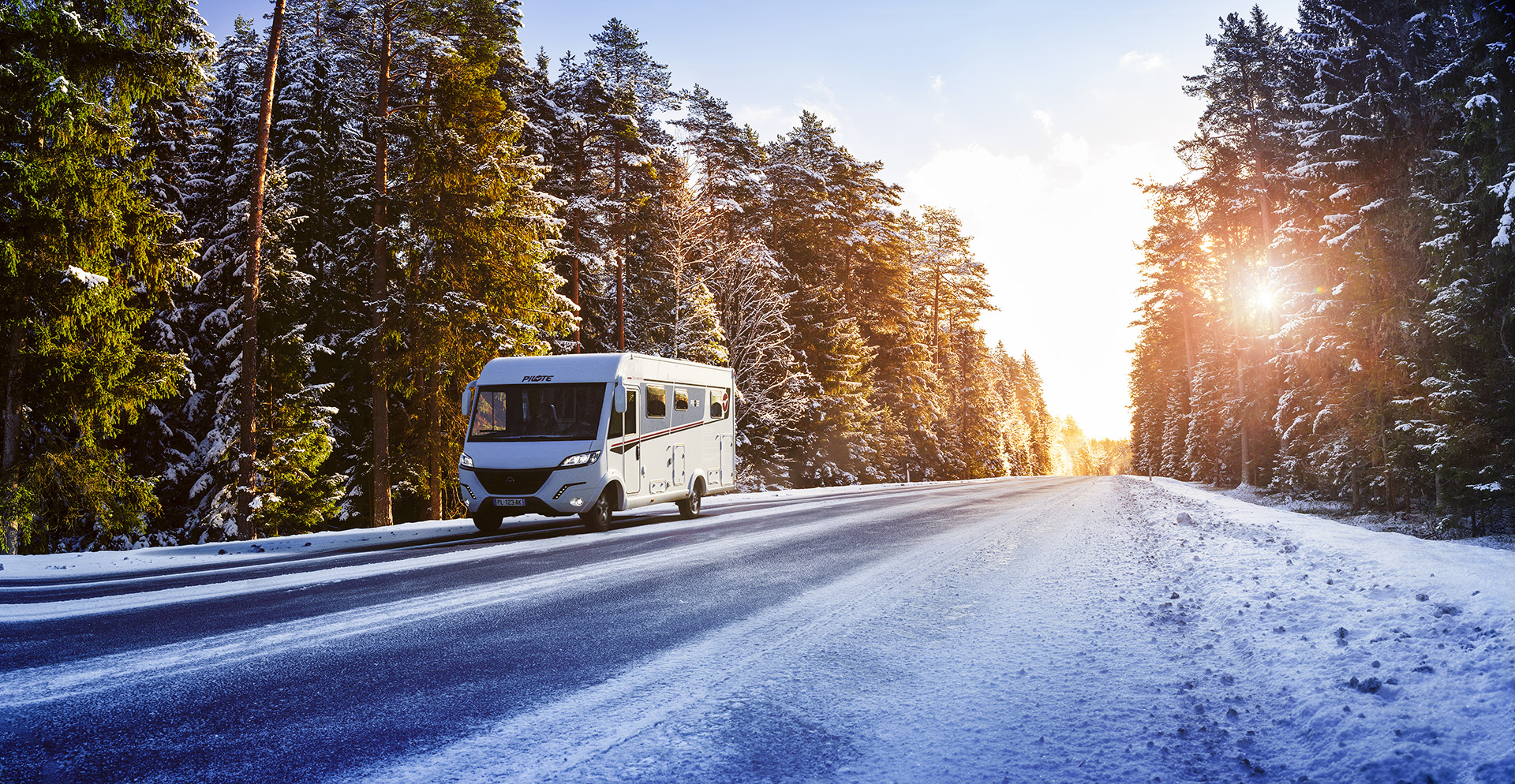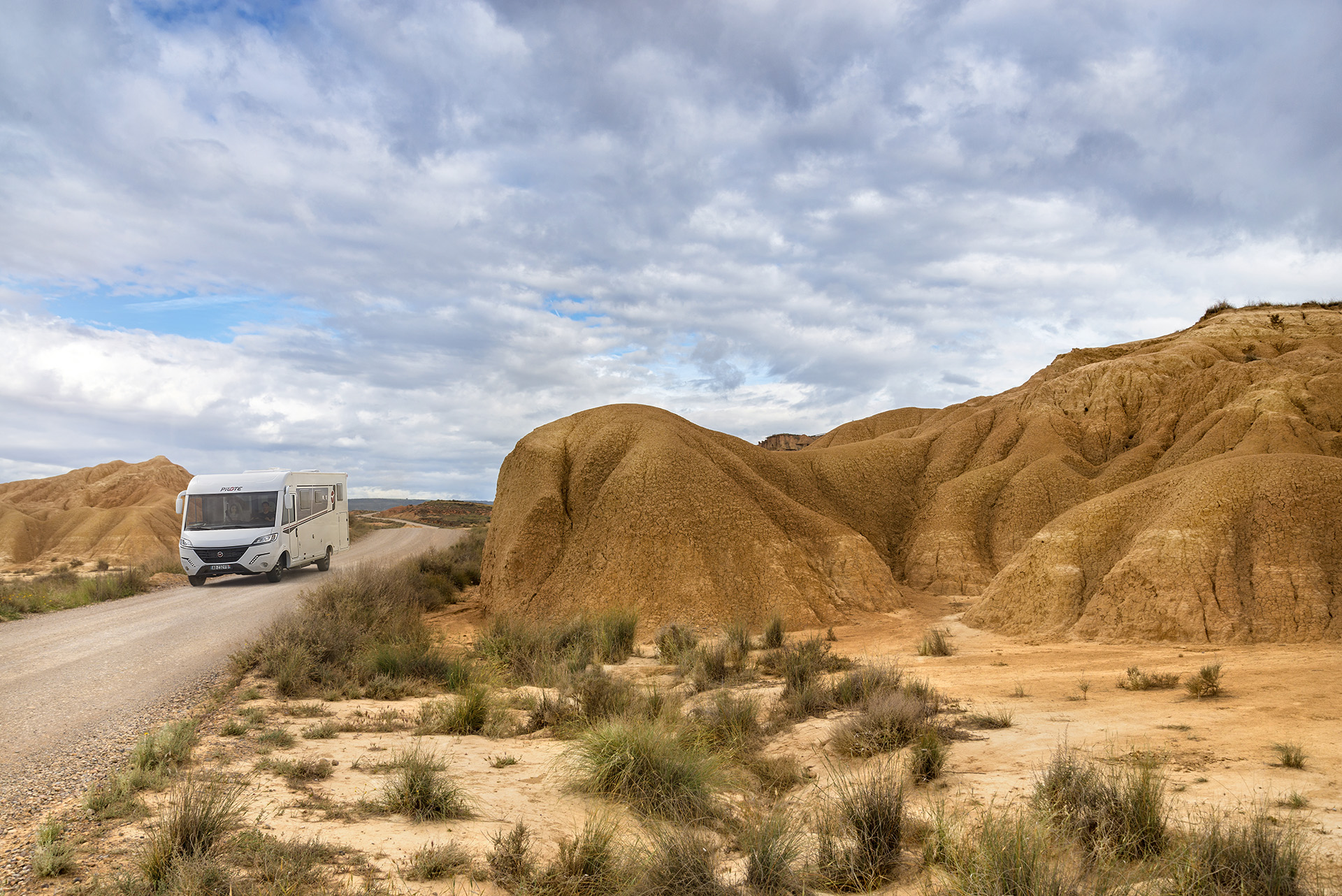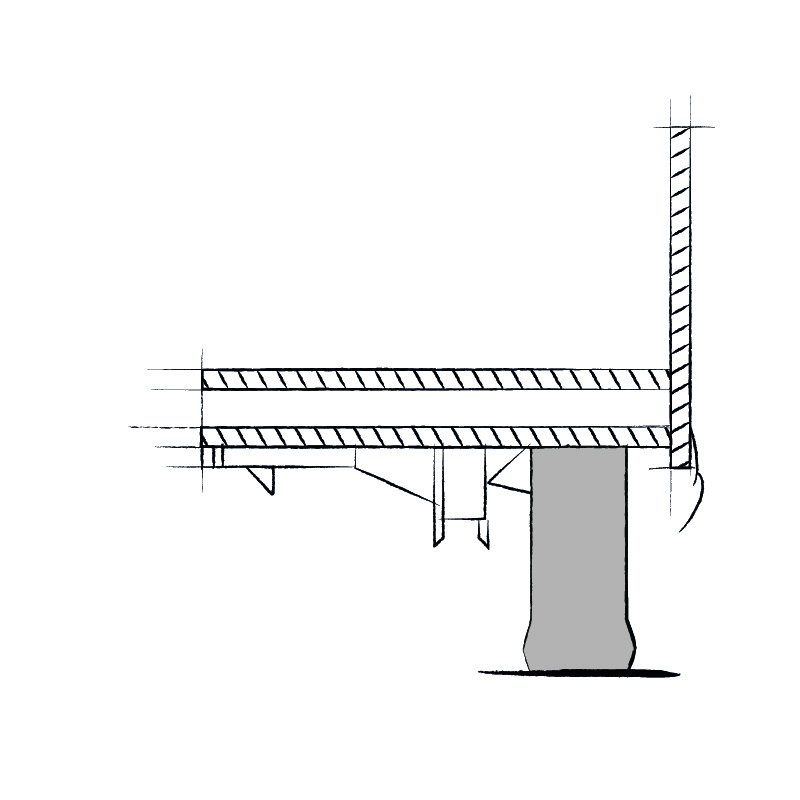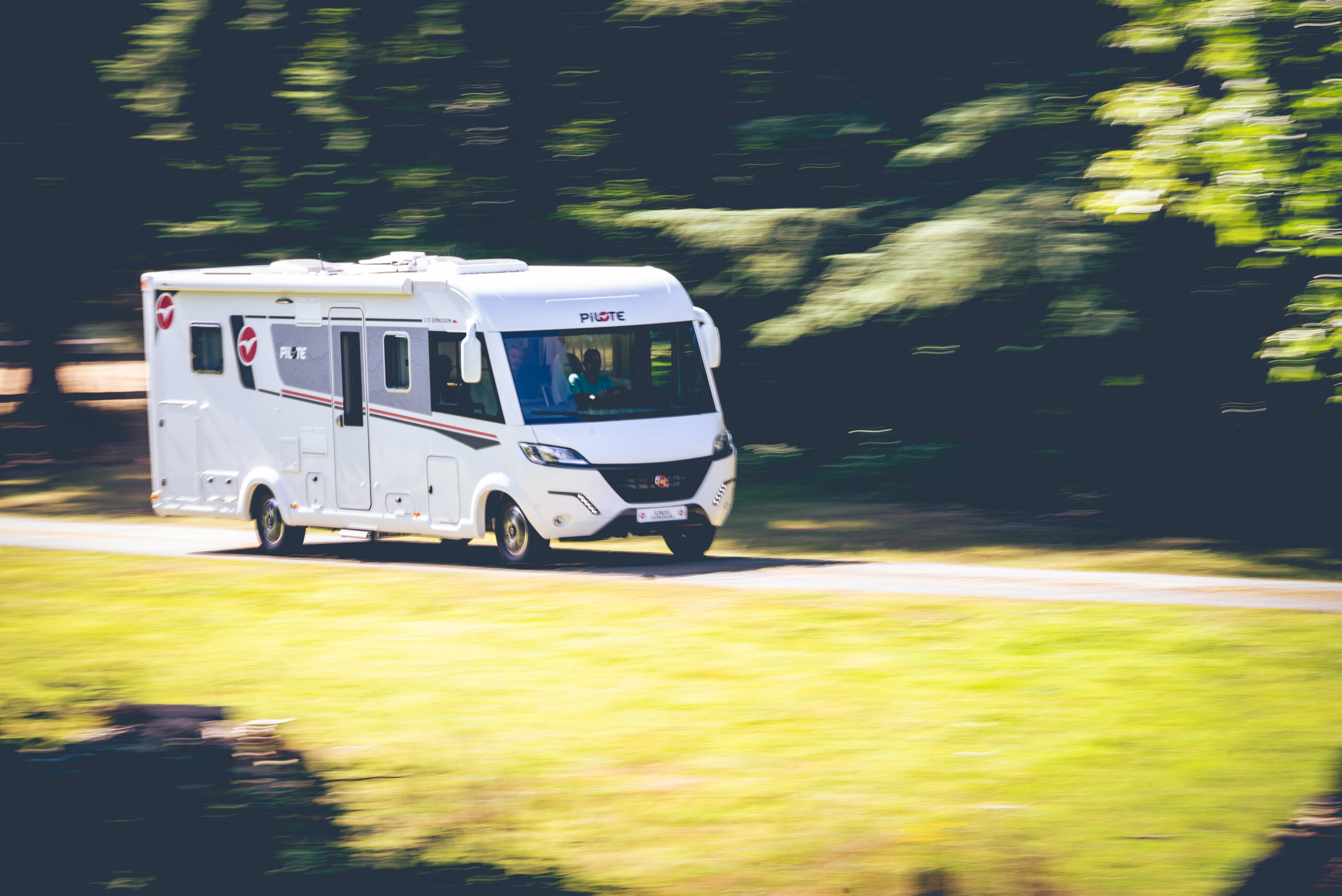 The Fiat special motorhome chassis
The special motorhome chassis is the undisputed market standard. With its front and back anti-roll bars, special reinforced motorhome tyres and track width widened at the rear for better road-holding, it provides an ideal foundation for producing reliable and sturdy motorhomes. This chassis lowered by 15cm allows for an under-floor service compartment to accommodate the fluid systems.
Service double floor
The service double floor is a technical solution to house the water, electricity and gas circuits.
This solution presents numerous advantages: the 15 cm double floor is heated and insulated,
thus protecting your water tanks from frost; the space created between the two floors provides perfect insulation against the cold and against road noise; and the volume of heated air offers a level of comfort similar to that of underfloor heating. The technical area is accessed through various hatches located inside the motorhome. The living area (lounge and kitchen) is laid out on a single level, without any steps.
The châssis AL-KO® AMC
A top-of-the-line market standard, the AMC® chassis is based on innovative technology that offers both safety and driving comfort. Its unparalleled performance comes from its very robust yet
light design, which is lowered by 21cm. Your motorhome therefore benefits from improved road-holding thanks to its lower centre of gravity and optimised payload capacity.
This corrosion-resistant galvanised chassis has a wide track width and is equipped as standard with raised reinforced front suspension springs.
Storage double floor
More spacious with 21 cm of double floor height, this solution offers major advantages: accessed by exterior gates and interior hatches, this space allows you to store a number of bulky objects such
as camping tables and chairs, fishing rods and golf clubs. Pilote has developed real expertise
in fitting out double floors across the entire width of the vehicle, ensuring improved insulation and
frost protection for water and valves.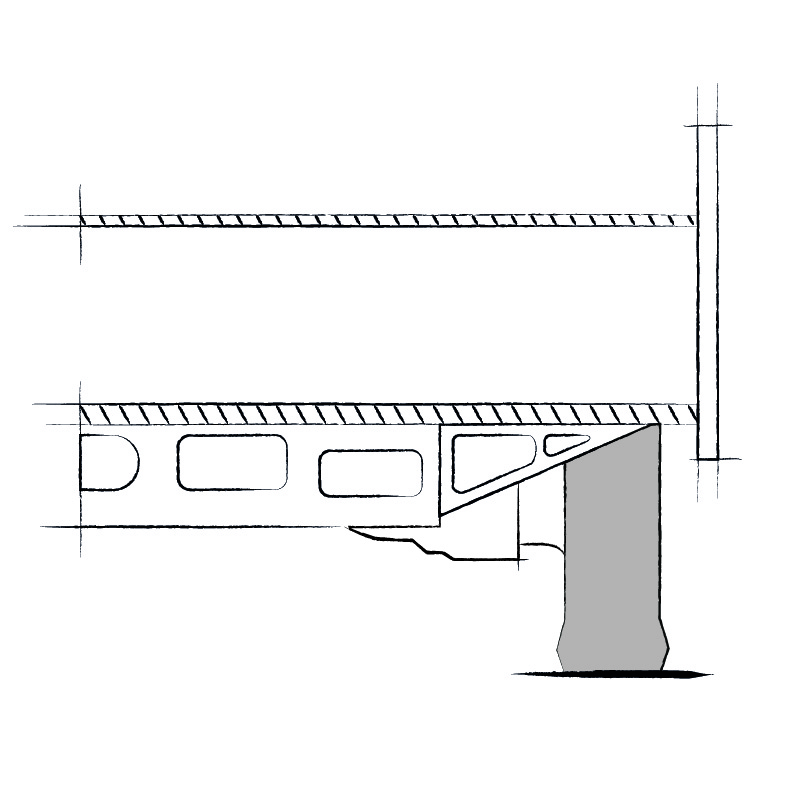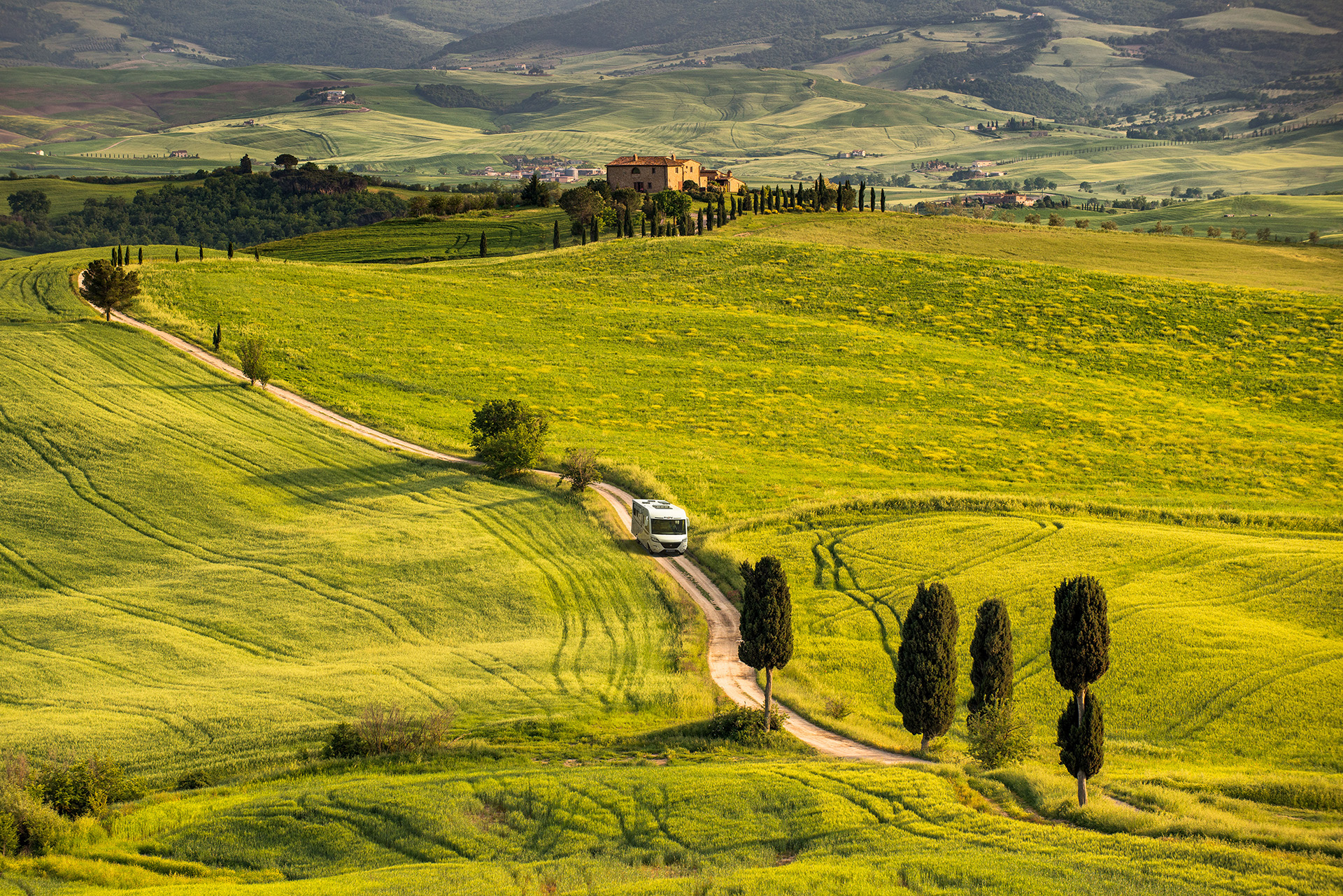 Find your A-class motorhome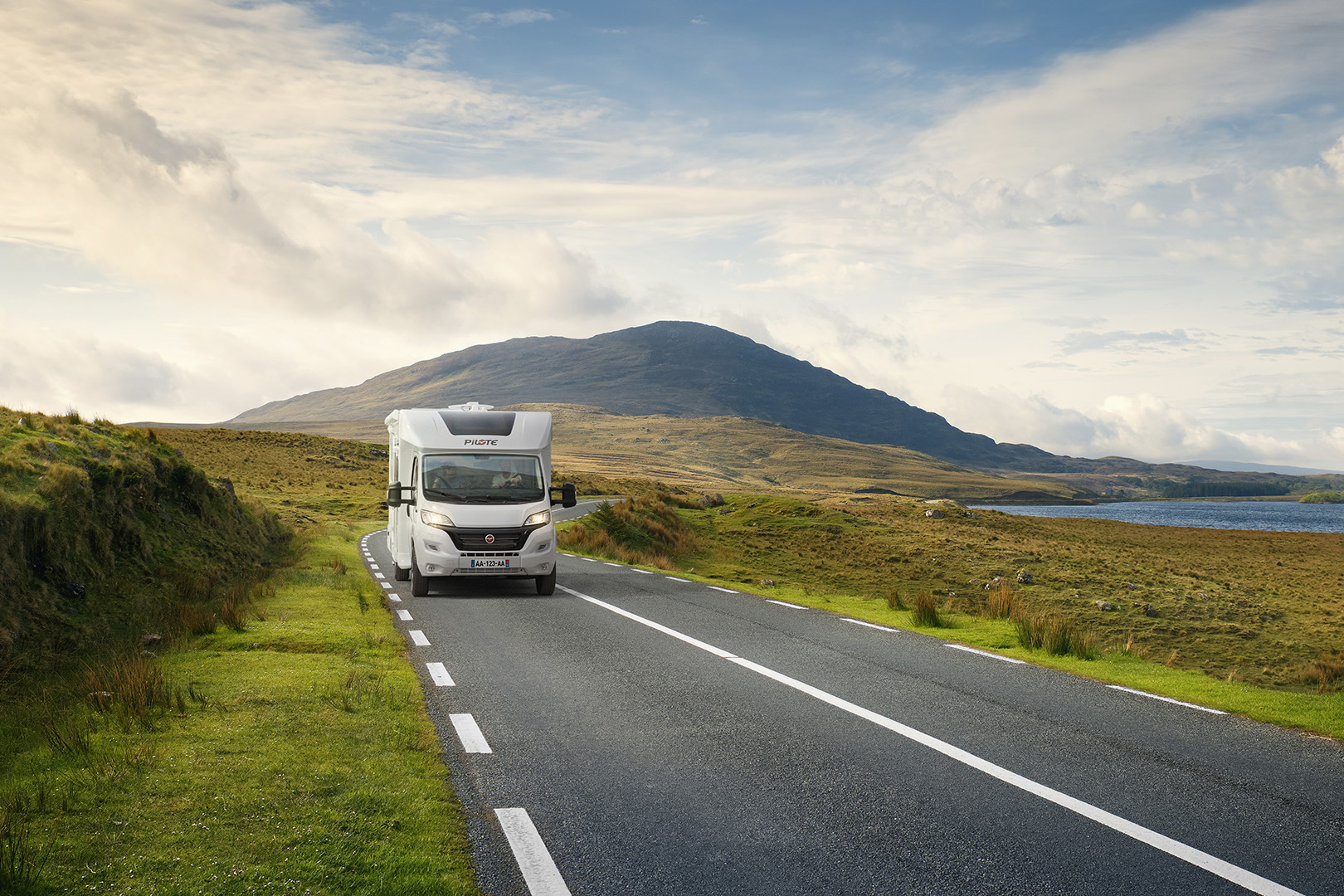 Discover
Our low-profile motorhomes