View range
A converted van available immediately!
Looking for a converted panelvan? Pilote vans are still available. Tell us about your project – we're sure to have a vehicle for you!
News
The new Atlas range
With the adventurous in mind, Pilote has designed a Ford Transit van with a sporty design, a distinctive front grille, black 16″ wheels and, above all, a chassis with enhanced traction. A converted van designed for travellers who never give up on an ideal spot or an imposing viewpoint.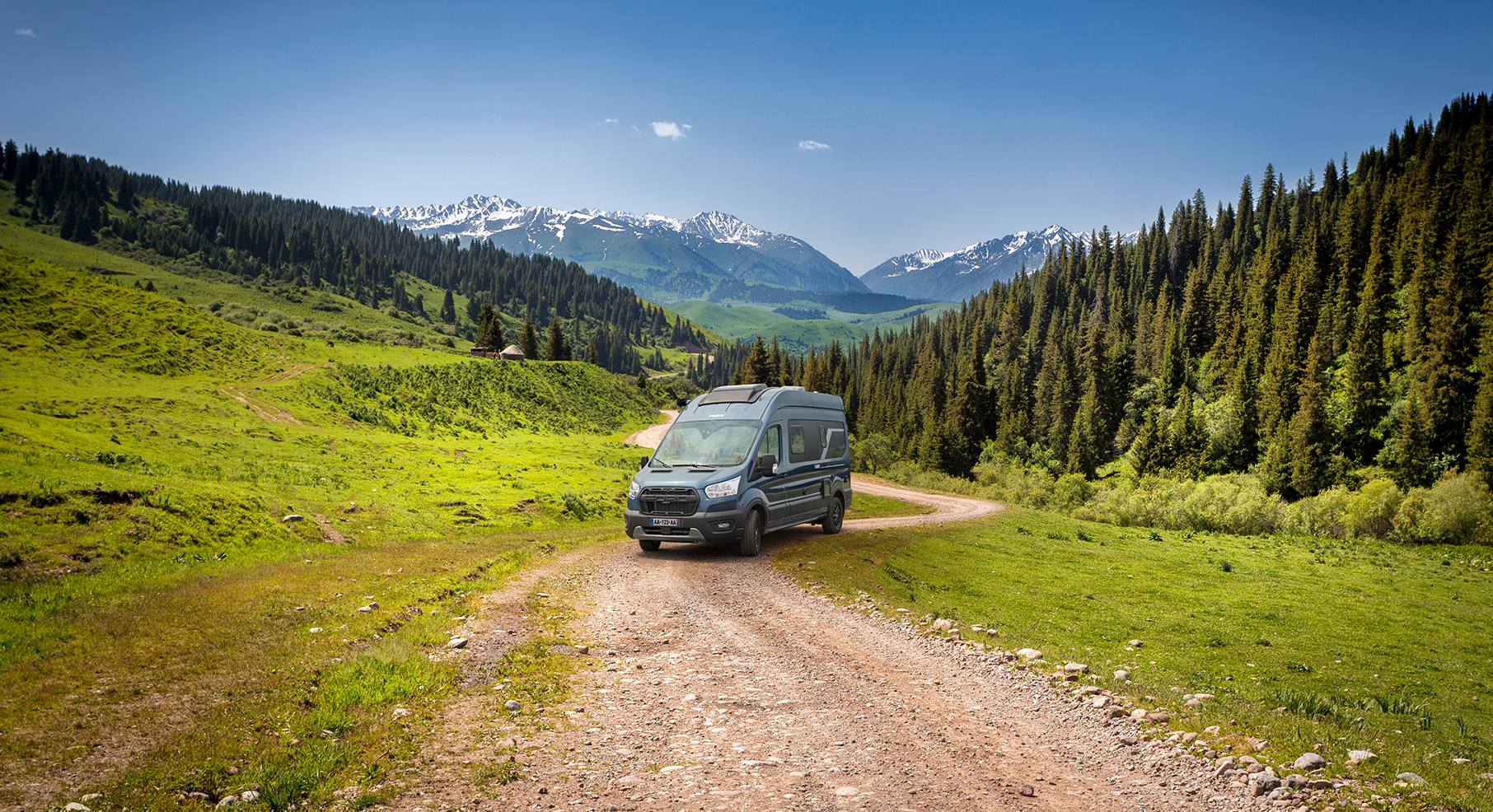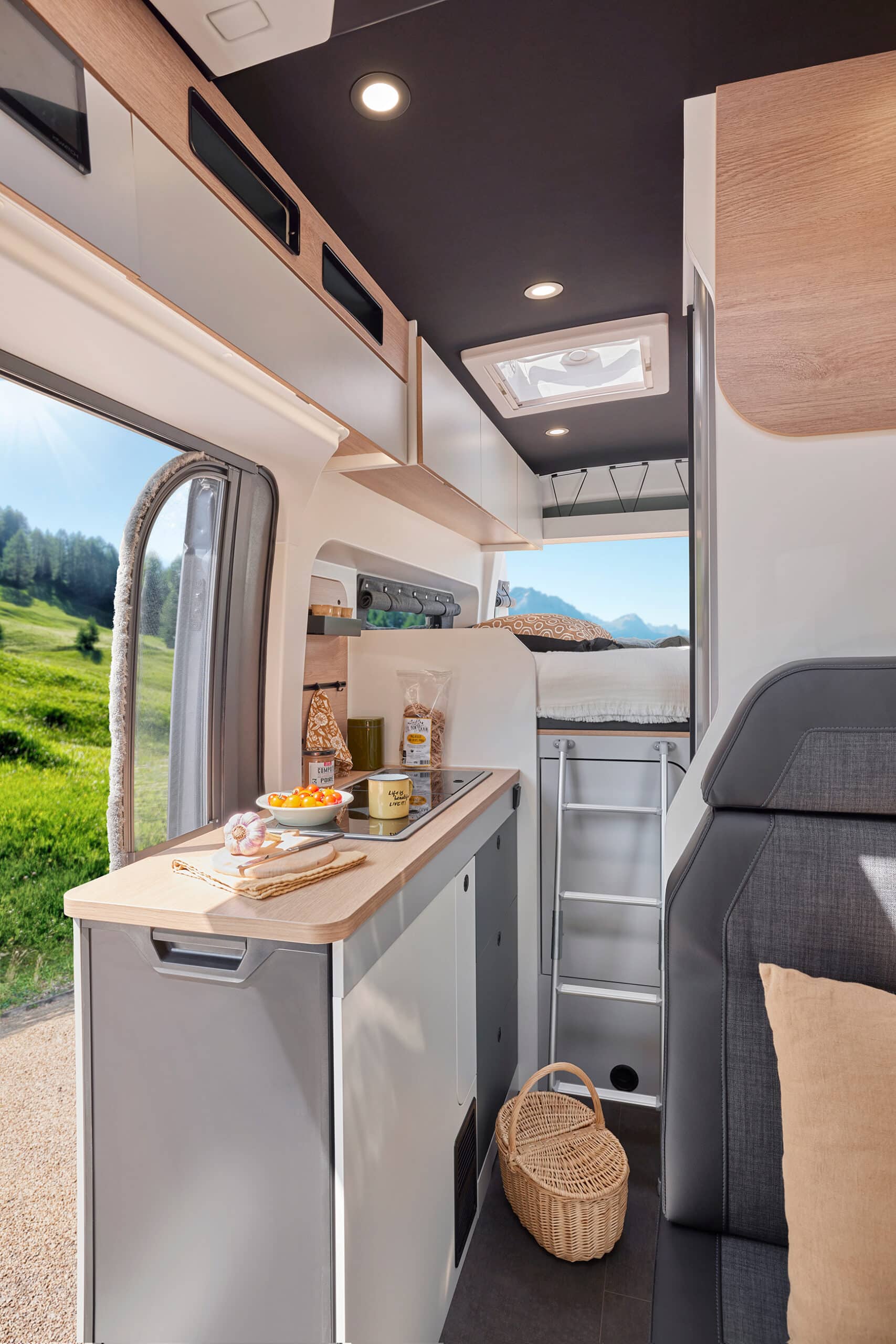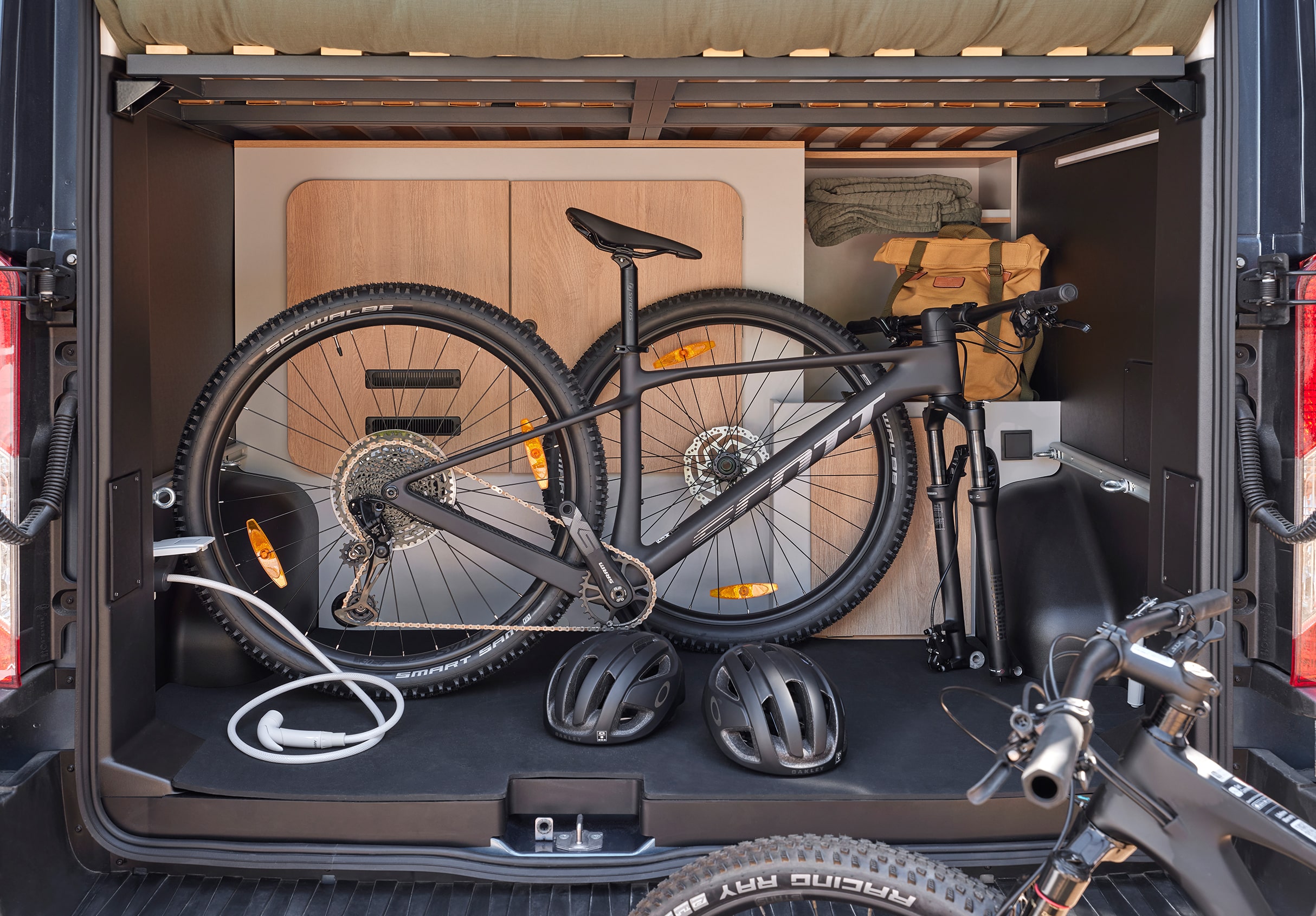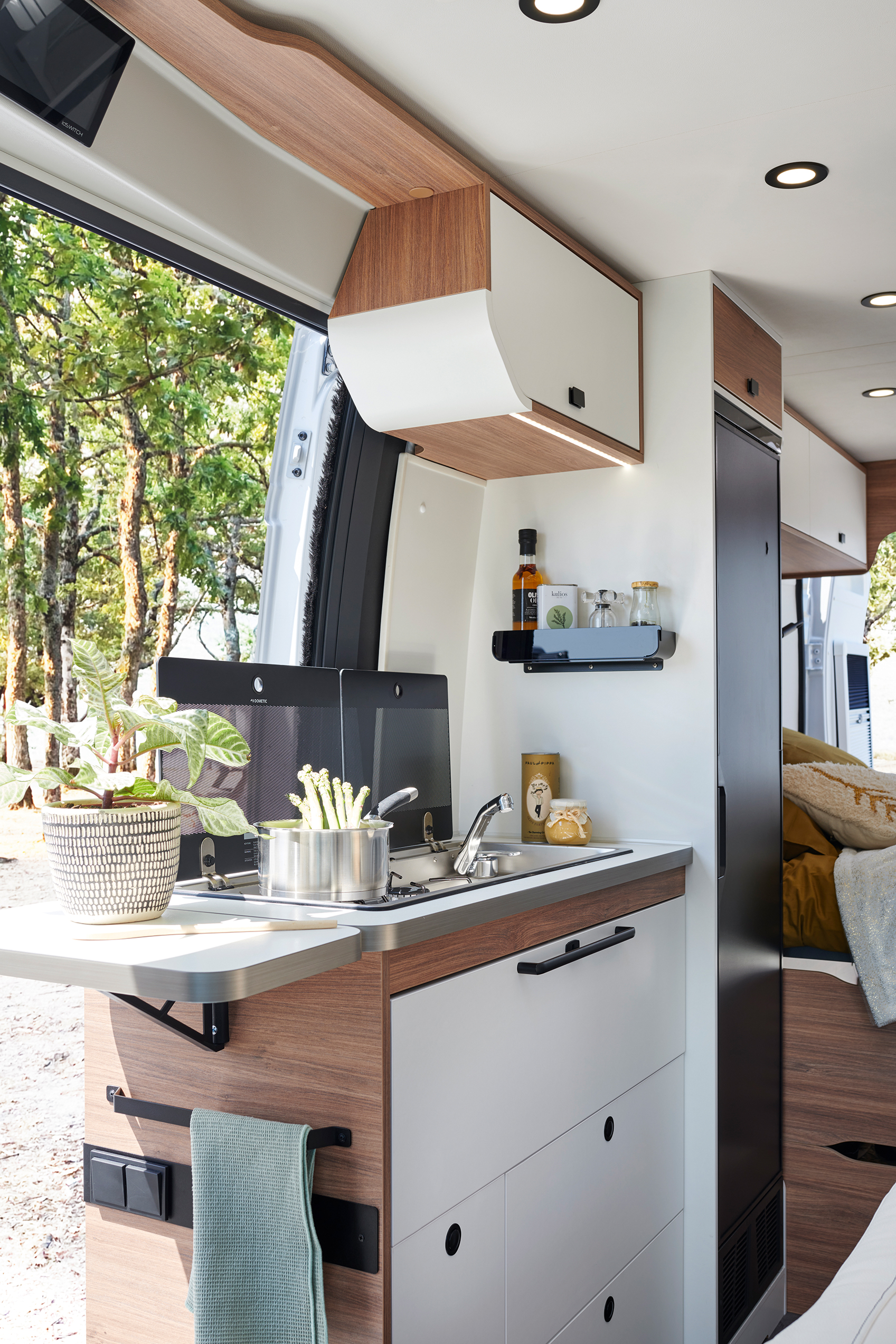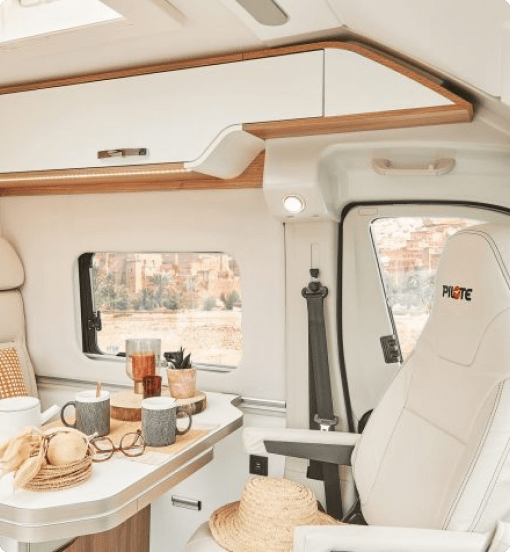 News
X-Edition vans
To offer you fully-equipped, comfortable and perfectly optimised vans, Pilote has taken its inspiration from the most popular options. All you have to do is choose the vehicle that suits your needs and desires.

Why choose a Pilote van?


Customisable configuration
With 7 models to choose from, Pilote's converted vans offer you a customisable configuration. The Vega range also offers almost 60 options to ensure that your converted van is perfectly suited to your needs and desires. You can choose different layouts, from garage beds to electric roof beds and twin beds.
Nearly 60 options
2 interior ambiances
2 bench seat colours
7 body colours


Interior comfort
Our converted vans are designed to provide you with comfort and safety throughout your journeys. The wide range of layouts in the Vega range means you can choose the van that's just right for you. With Pilote, you can choose between classic and more unusual layouts.
The V600G, the great classic, with proven comfort
The V600J, the van less than 6 metres long with twin beds
The V633M and its XXL load compartment thanks to its electric roof bed

The strengths of the Vega range


Kitchens
Plenty of storage space and drawers for pots and pans
The hob is easy to clean because it's attached to the sink.
Super practical flush worktop extension. Provides a larger surface area for cooking
Built-in waste bin hidden in a drawer
Choose the fridge to suit your needs: 600G, 630J and 600S. All our fridges are compression fridges, offering the same quality of cold as a domestic fridge, and are very quiet.


Bedrooms
Comfort mattress in high-resilience foam for a comfortable night's sleep.
Large overhead cupboards.
Storage for glasses, books, mobile phones and other small items.
Independent LED lighting with USB ports.


Lounge
Sleeps 4 with table extension and swivel cab seats
USB and 240V socket under the table
Large skylight for a very bright living room
Fabric upholstery on the side of the saloon, providing excellent acoustic performance and good thermal insulation
High-resilience foam on the bench seat, for comfortable seating and long-lasting performance

Find your Vega van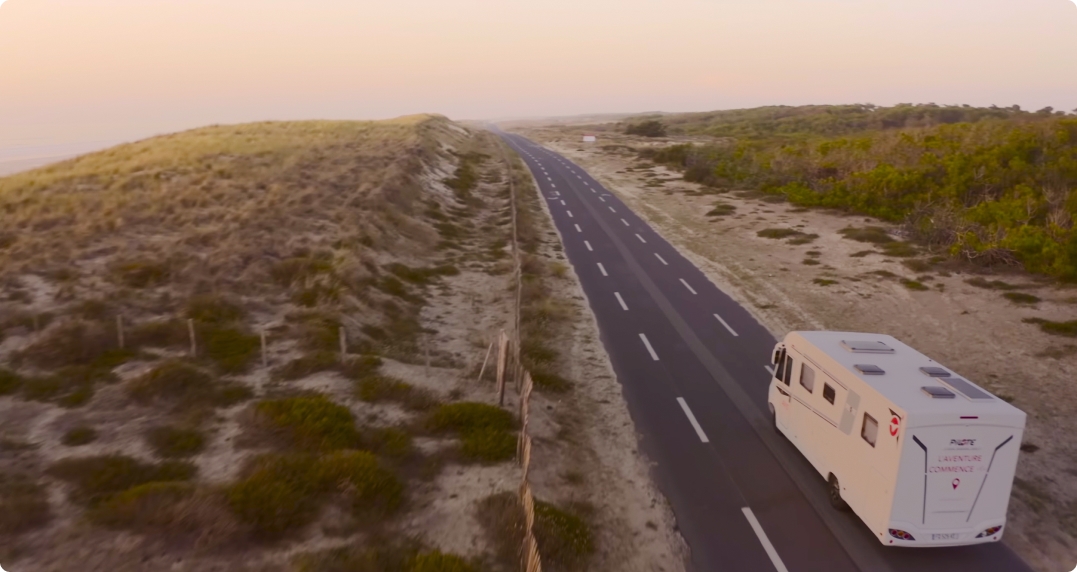 Are you looking for the comfort of a
motorhome ?