Find your motorhome

At the wheel of your Pacific low-profile motorhome
Set off to explore Europe and its wonderful scenery.
The Pacific range offers you 24 low-profile motorhomes, ranging from 5.99 to 7.45 metres. With an island bed, twin beds, a rear off-side bed, or even a U-shaped lounge at the rear, low-profile motorhomes in the Pacific range are available with or without pull-down beds. Customize your low-profile motorhome with an ALDE heating system or a fifth seated place in all motorhomes above 7 metres.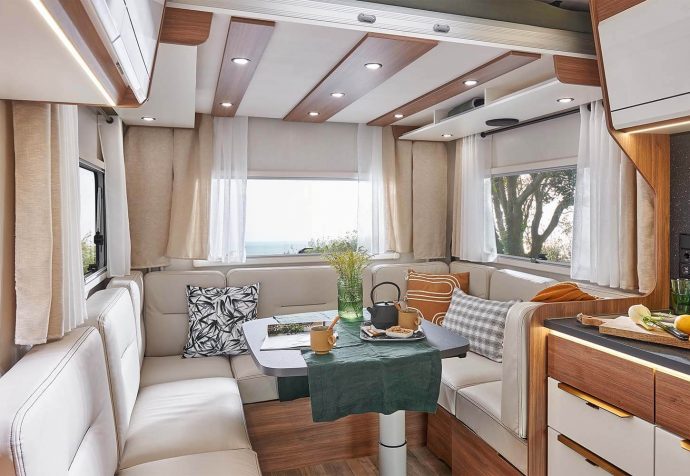 CUSTOMIZABLE CONFIGURATION
With 22 models to choose from, Pilote low-profile motorhomes offer a customizable configuration. The Pacific range also offers around 100 optional extras to ensure that your motorhome corresponds perfectly to your needs and preferences. You can choose from various layouts, including a garage bed, twin beds, or a height-adjustable island bed.
Island bed and twin beds available from 6.5 to 7.4 metres
Height-adjustable island bed
High beds, low beds or garage bed versions for all twin-bed layouts.
4 bench-seat colors and 3 furnishing schemes
ERGONOMIC AND SPACIOUS
Our motorhomes are renowned for the quality of their layouts and ergonomic floor plans. Easy circulation within the vehicle: people can pass each other anywhere within the cell. Circulation is improved by the absence of any steps in the living areas of all our vehicles. The 2 metres of indoor height provide you with an excellent interior space, with plenty of room and comfort.
The comfort of the low-profile motorhome
The cell of our low-profile motorhomes is designed for easy circulation, featuring a very large living area with L-shaped recess, step-free living areas, spacious bathrooms and comfortable bedrooms. Choose comfort.
All our kitchens have a large worktop
The island bed is 150 cm wide with a large circulation space retained
Electrically height-adjustable storage availability on island beds (optional extra)
A cleverly laid-out bathroom in compact vehicles.
Large and comfortable living-room
Separate bathroom with double partition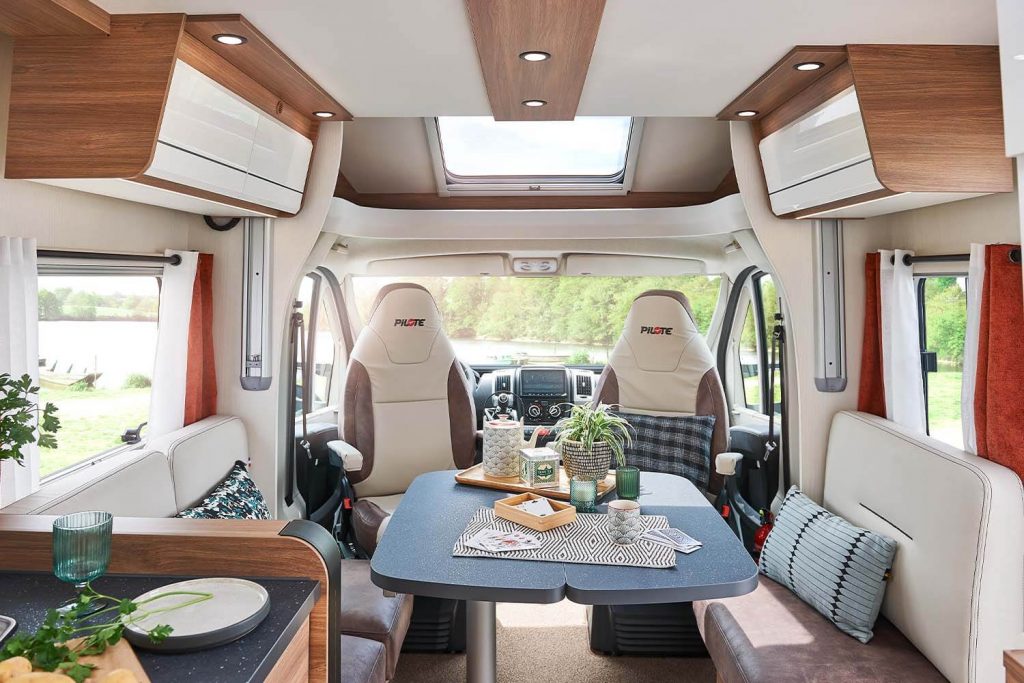 THE STRENGHT OF THE PACIFIC RANGE


Kitchen
With a large saucepan drawer unit and lots of easily accessible storage spaces, it's obvious you're in a Pilote low-profile motorhome. The ergonomic L-shaped kitchens are, just like the range as a whole, generous and cleverly designed. Their large worktops make cooking a real pleasure.


Bedroom
With a choice of low twin beds, rear off-side bed or island bed, there's no need to settle for less, when you can find the low-profile motorhome of your dreams in the Pacific range. The island beds measure 150cm and retain excellent circulation spaces. The twin beds are easy to access and allow for a very large hold, while the rear off-side beds leave room for a very large bathroom. All configurations include a Bultex mattress on a slatted bed frame.


Bathroom
Depending on the layout, the bathrooms in the Pacific range can include combined or separate toilet and shower facilities. In some motorhomes, you can also enjoy a separate bathroom. Thanks to a system of double partitioning, it is insulated from the bedroom with a sliding door and from the lounge with the toilet door.
ALL YEAR ROUND VEHICULE
Wastewater tank
The material used for isolation of the wastewater tank has much improved insulation and an enhanced structure.
New wheel housing
A new wheel housing (arch) will provide better thermal and acoustic insulation by using expanded polypropylene.
New aluminium skirts
New aluminium skirts, in 2 parts, easy to reshape bodywork.
The chassis extension
The chassis extensions are reinforced with a supporting cross section for improved weight distribution in the hold.
New connection system
The electrical system is made with new connection system 100% waterproof and more durable.
The payload
A significantly improved payload thanks to all the innovations
A skirt locker
A skirt locker available as an optional extra for all low-profile models
New design for the rear panel
A new design for the rear panel, with inclusion of a new wide-angle reversing camera (170°) and optional night lighting.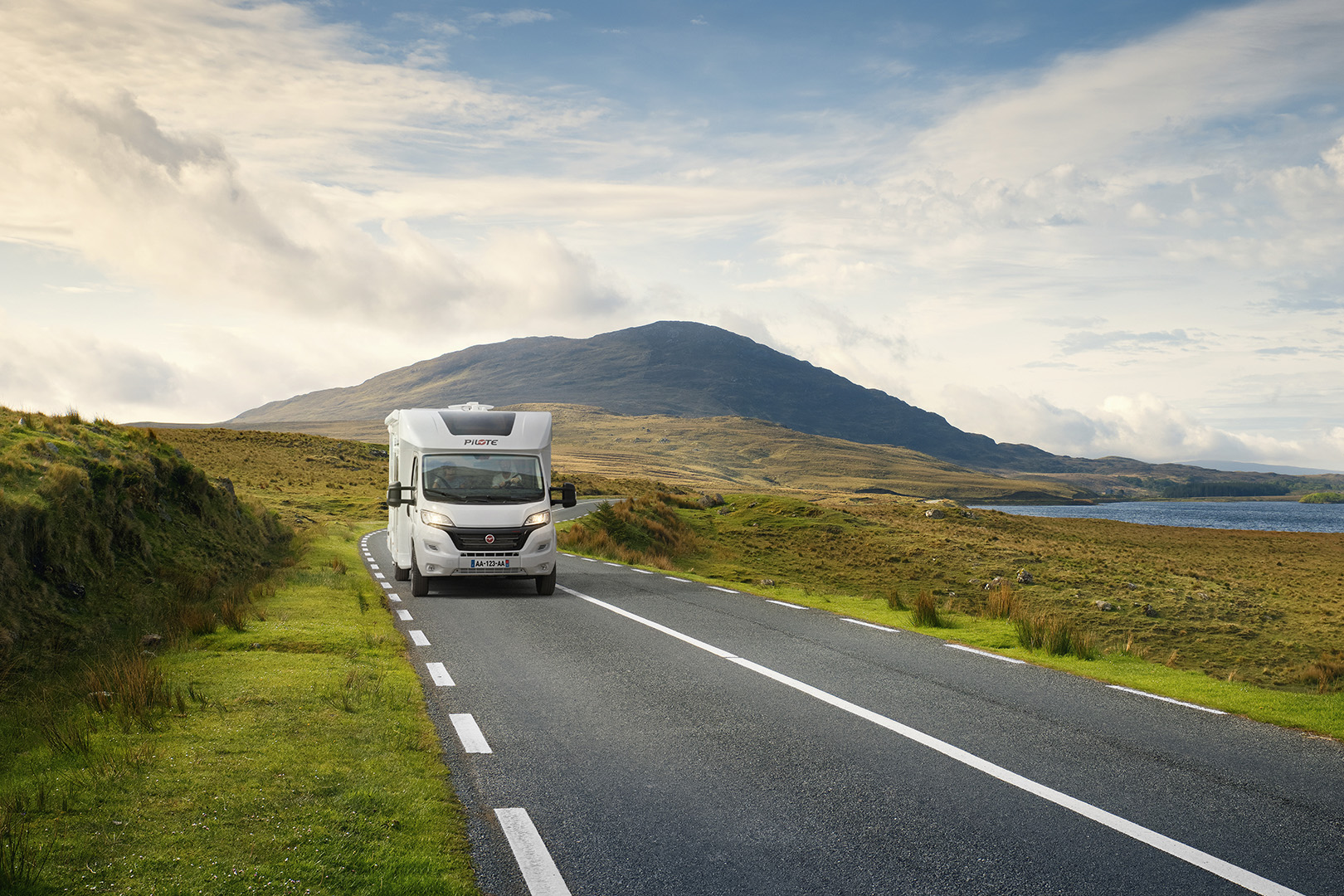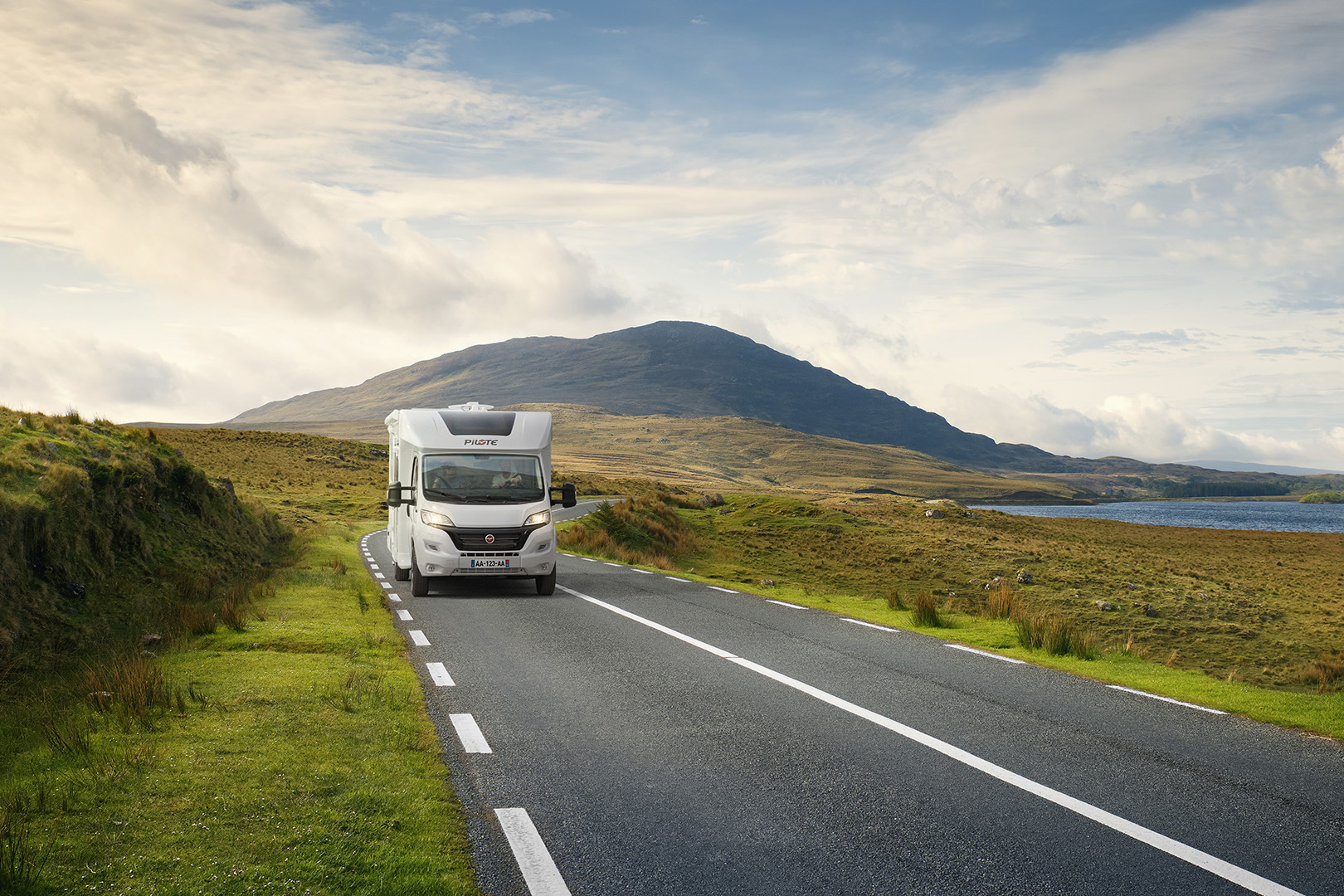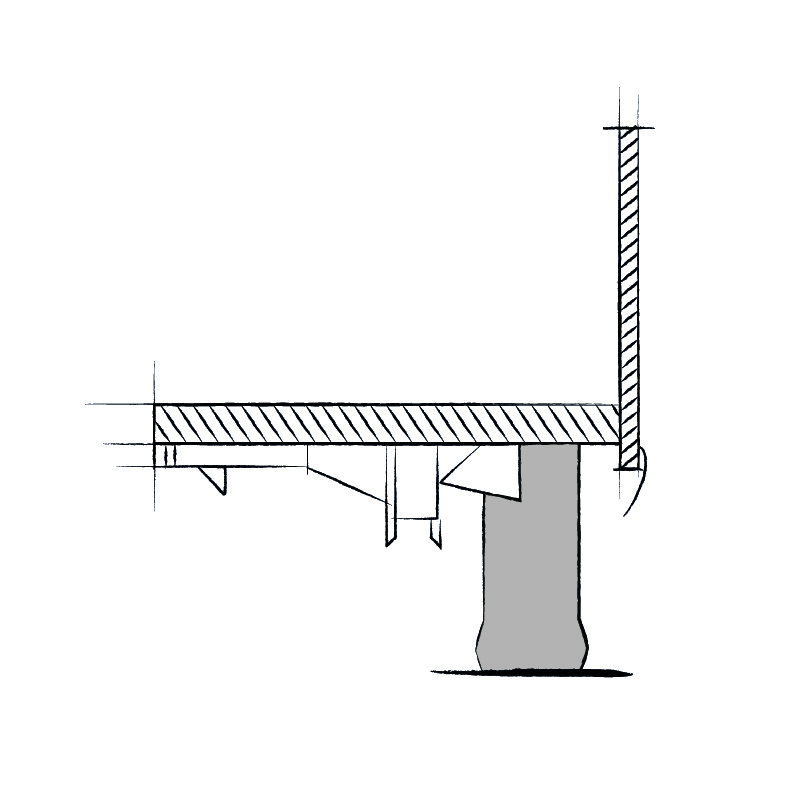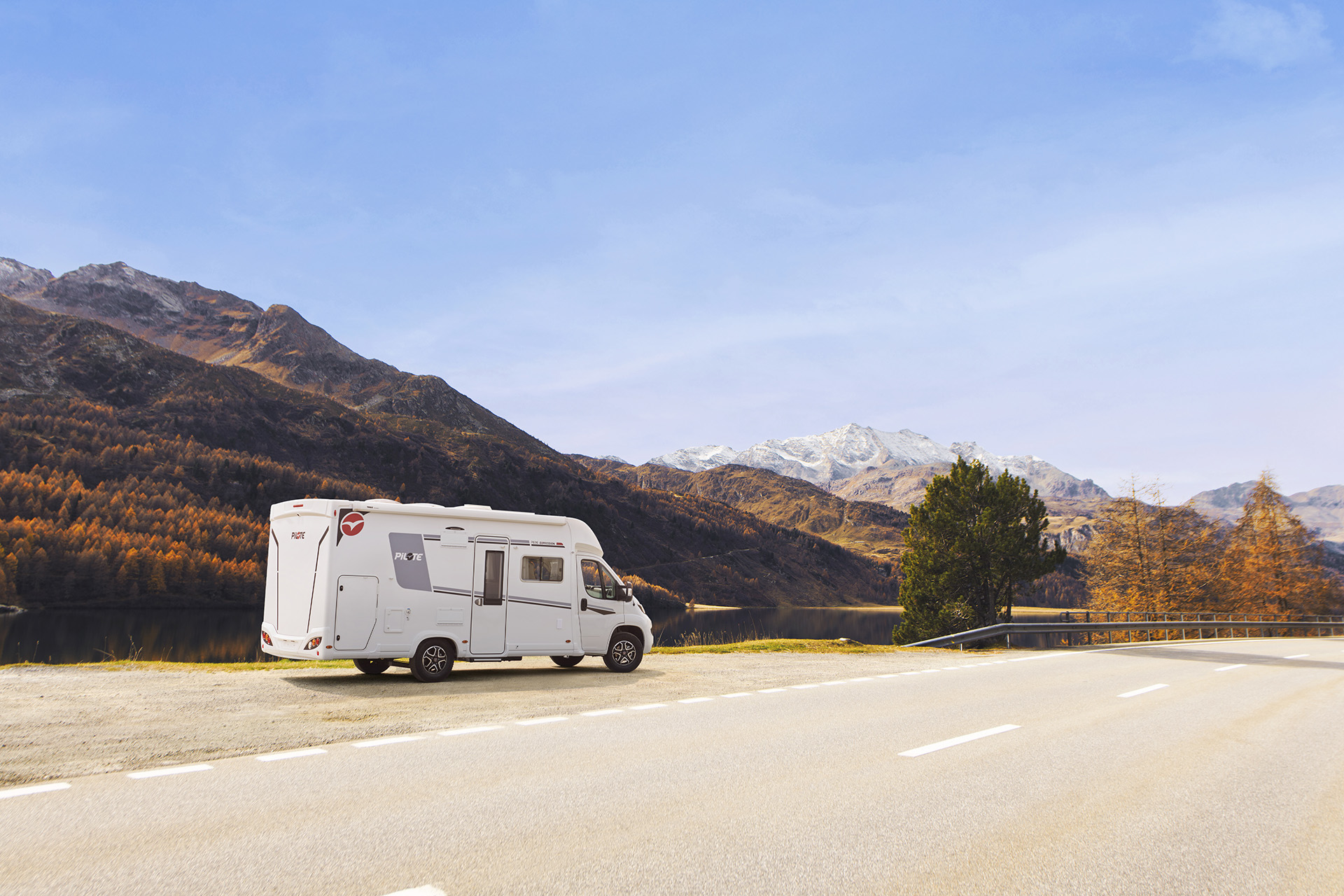 THE TRUMA HEATING SYSTEM
The Truma heating system is optimised for even heat distribution, designed in collaboration with Truma technicians.
THE NEW FLOOR
This well balanced sandwich provide greater rigidity. With a 50 mm thickness this new floor has proved to provide better insulation.
FIBROPLAST FOR NEW BATTENS
Floor and side walls are enhanced with more rigid battens manufactured from fibroplast (polyurethane reinforced with fibreglass). Batten against batten, the side wall to floor connection is optimised providing greater water tightness, insulation and solidity.
Optimal under-chassis finish
Optimal under-chassis finish: electric cabling & ducting are integrated into the cell (except for 710). The wastewater and gas discharge pipes are sandwiched in the floor. This innovation provides frost protection, plus prevents and affect from road spray.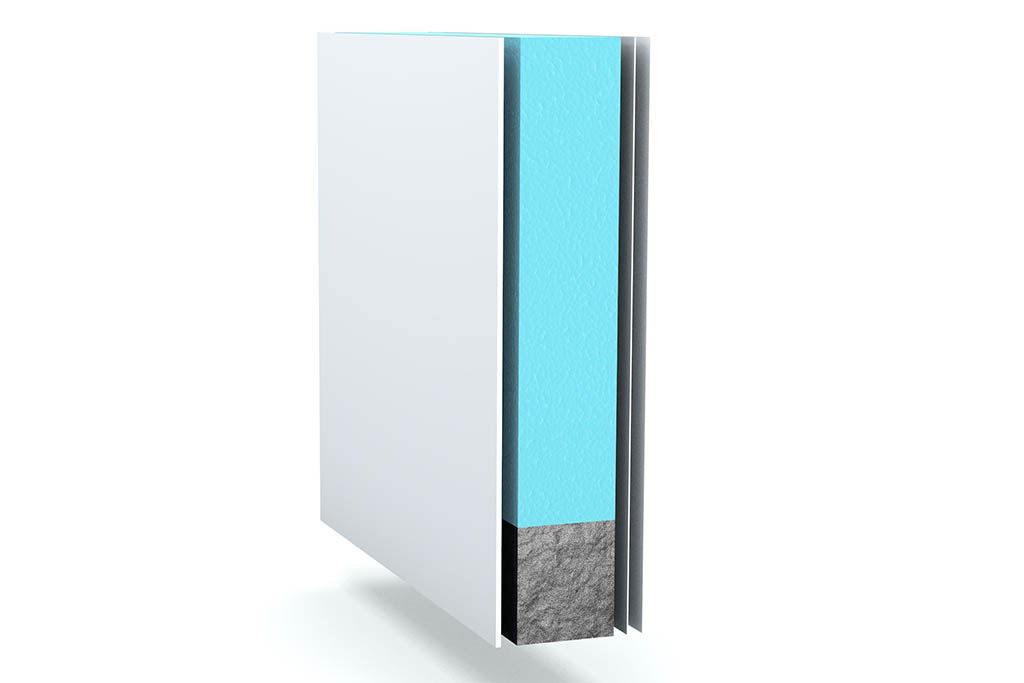 Find your low-profile motorhomes