Discover the Premium finish :
The contemporary elegance of Pilote vans
Immerse yourself in the world of the Premium finish on Pilote converted vans and let yourself be seduced by its resolutely modern look. Inspired by the codes of classic interior design, this finish adds a touch of industrial elegance with its graphite colour. The clean lines of the furniture blend perfectly with the radiant brightness of immaculate white.
A Note of Character: Celadon green
Each Premium model is enhanced by a touch of celadon green. A bold colour that breathes life into your interior, giving character and a soft, natural feel to your living space.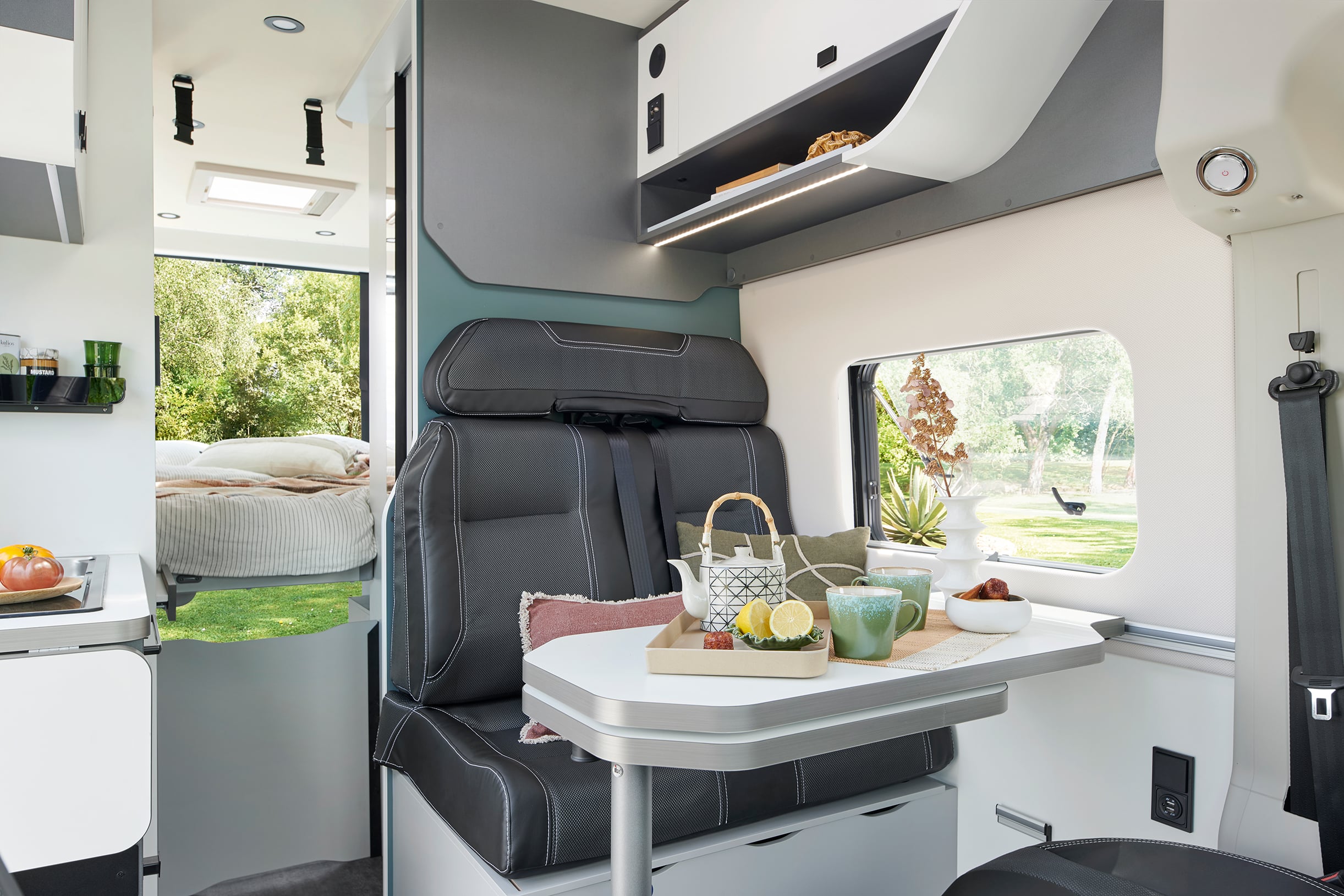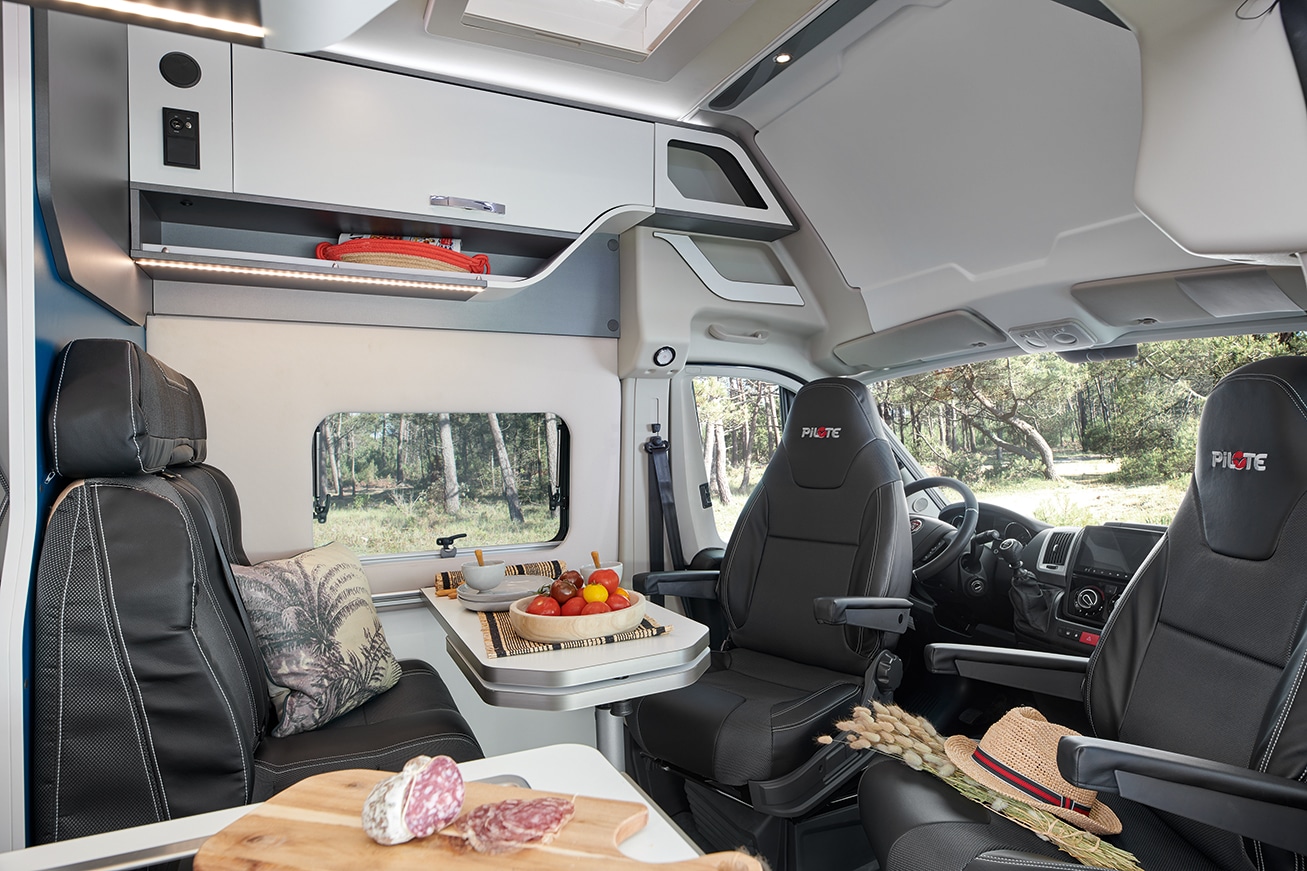 Exceptional comfort, putting your well-being first
Let yourself be pampered by car-quality comfort upholstery, covered in a subtle blend of fabric and imitation leather. Laminated furniture in an elegant graphite colour adds a touch of sophistication to your interior. What's more, the fabric-covered headlining provides optimum acoustic comfort, while LED lighting creates a soothing ambience.
Ingenious storage units for flawless organisation
The Premium finish of Pilote converted vans makes no compromises when it comes to storage. Take advantage of the extra storage niches under the overhead cupboards, as well as an additional cross-cabinet in the bedroom. Now you can organise everything neatly and have your essentials within easy reach.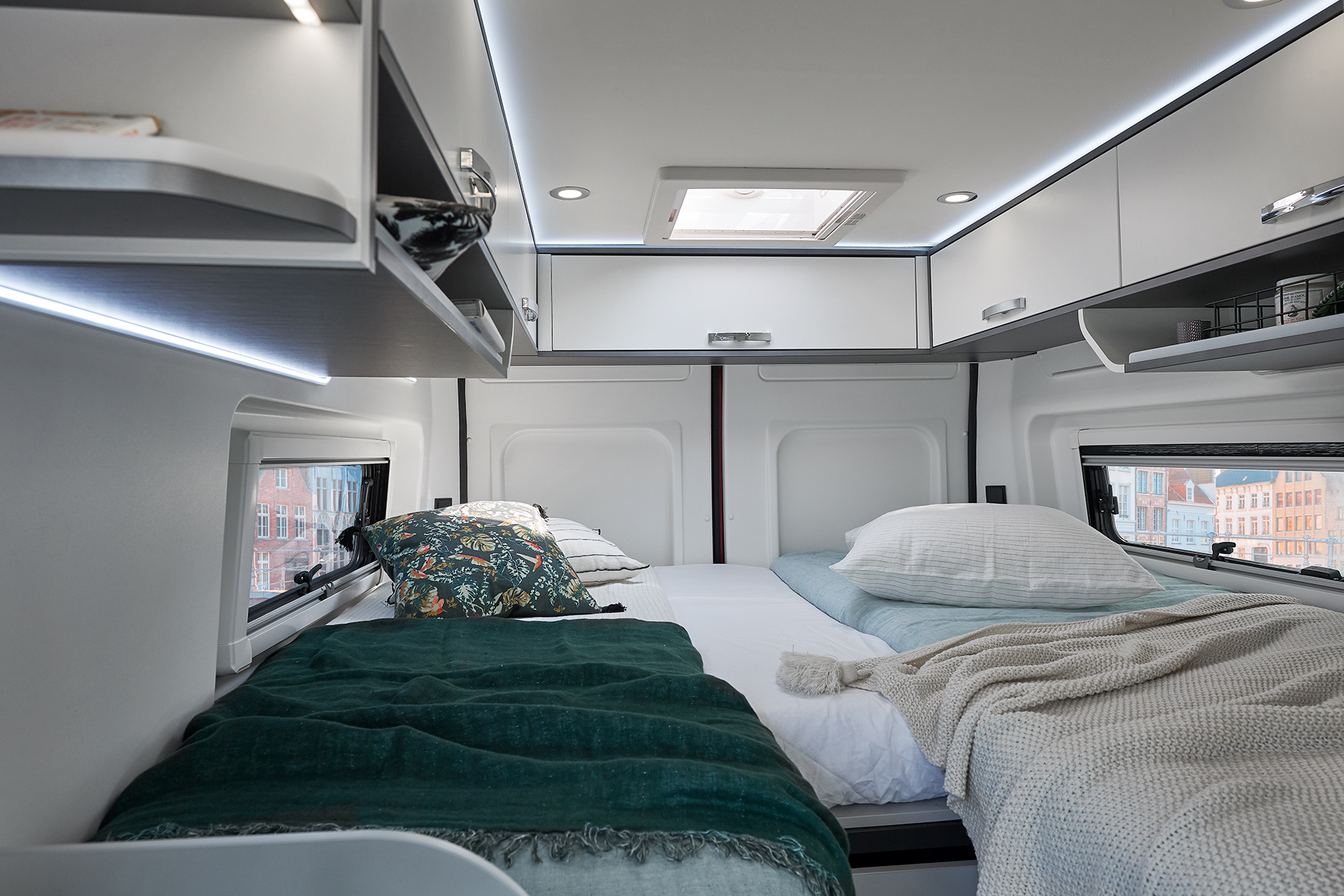 Brighten up your everyday life
Aluminium finishes and cabin reading lights add a touch of refinement, while LED lighting in the hold ensures optimum visibility. Travel in style and enjoy an interior that combines functionality and aesthetics.
Choose excellence with the Premium finish on Pilote vans
Make a style statement by opting for the Premium finish of Pilote converted vans. Offering the perfect combination of contemporary design, enhanced safety and absolute comfort, these converted vans are designed for the discerning traveller. Embark on a unique adventure, where every kilometre covered will be synonymous with elegance and serenity.