Are you looking for a large van that's comfortable both on the road and when you're away from home? Discover our 6.36 metre panelvans.
The converted panelvan with twin beds
The 6.36 metre vans are the ideal length for a layout with large twin beds, without losing comfort in the other living areas. They can also be fitted with a pop-up roof for travelling with family or friends.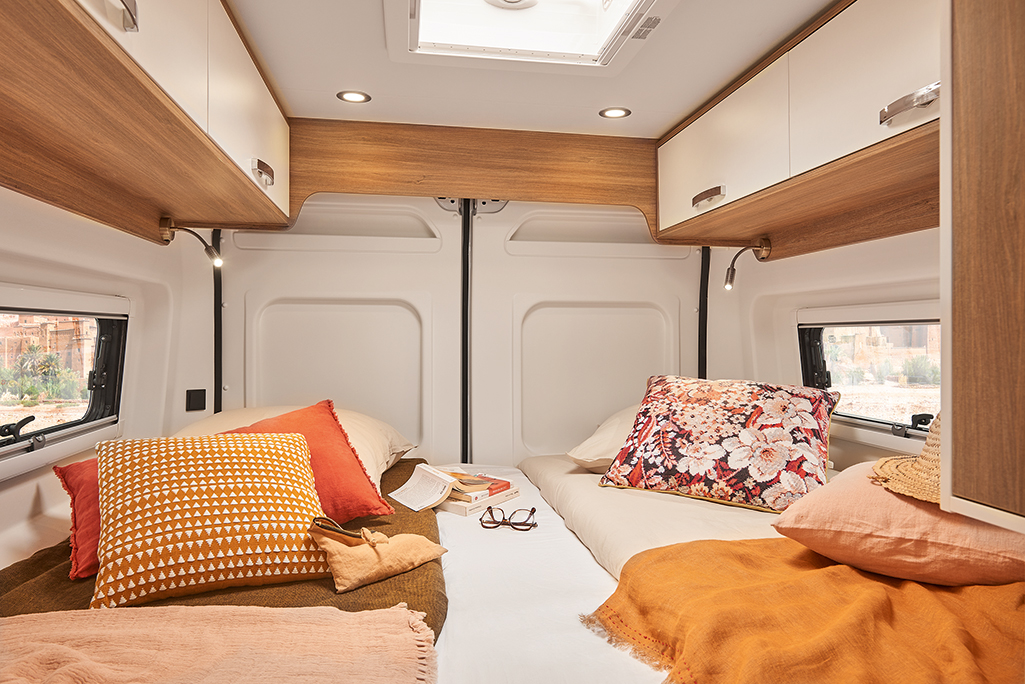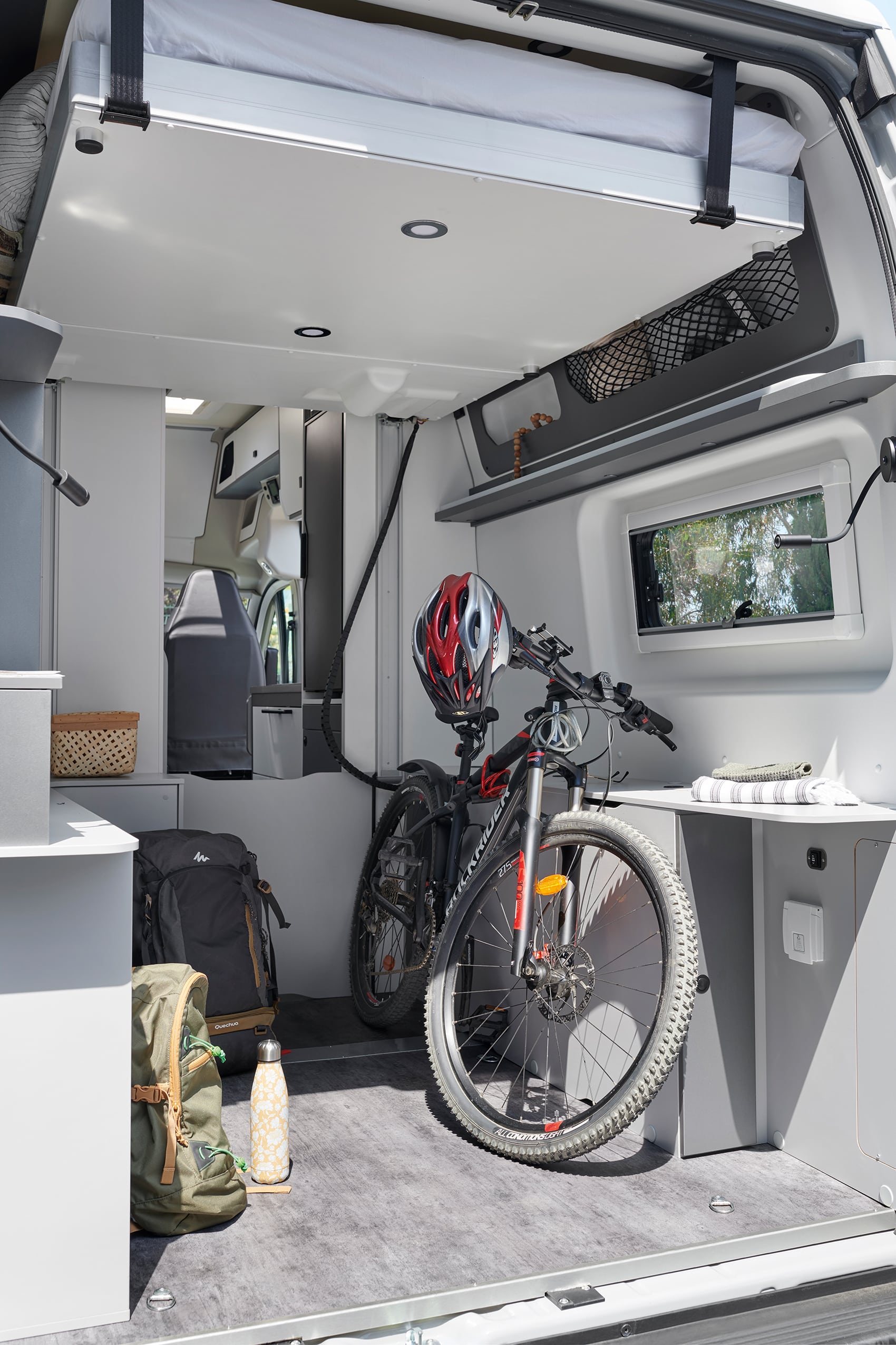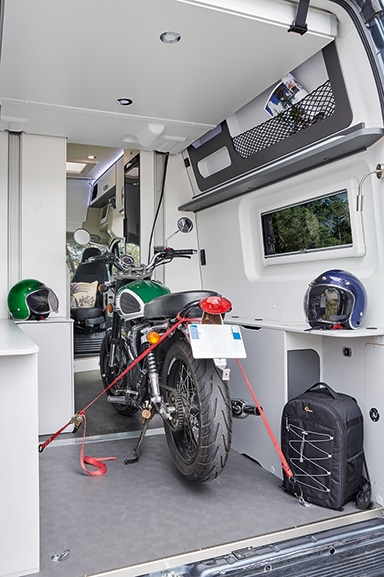 The converted panelvan with an XXL load compartment
Discover the V633M, Pilote's tallest converted van, which incorporates an electric roof bed for maximum flexibility in the hold, and why not fit a motorbike in there!

Find your own panelvan